Like a human fingerprint, California's Sacramento Valley is truly unique. On the leading edge of ecological and economical sustainability, it's also an exceptional place to live, work and raise a family. The Sacramento Valley joins together a world-renowned mosaic of natural abundance: productive farmlands, wildlife refuges and managed wetlands, cities and rural communities, and meandering rivers that support and feed fisheries and natural habitats. Through efficient management of the region's water resources, the Sacramento Valley will continue to provide what's essential to California's future success and prosperity. Nourishment and sustenance from the fields, habitats for fish and wildlife, recreation and a special quality of life - the Sacramento Valley is home to all of this, and more.
Blogs from the Valley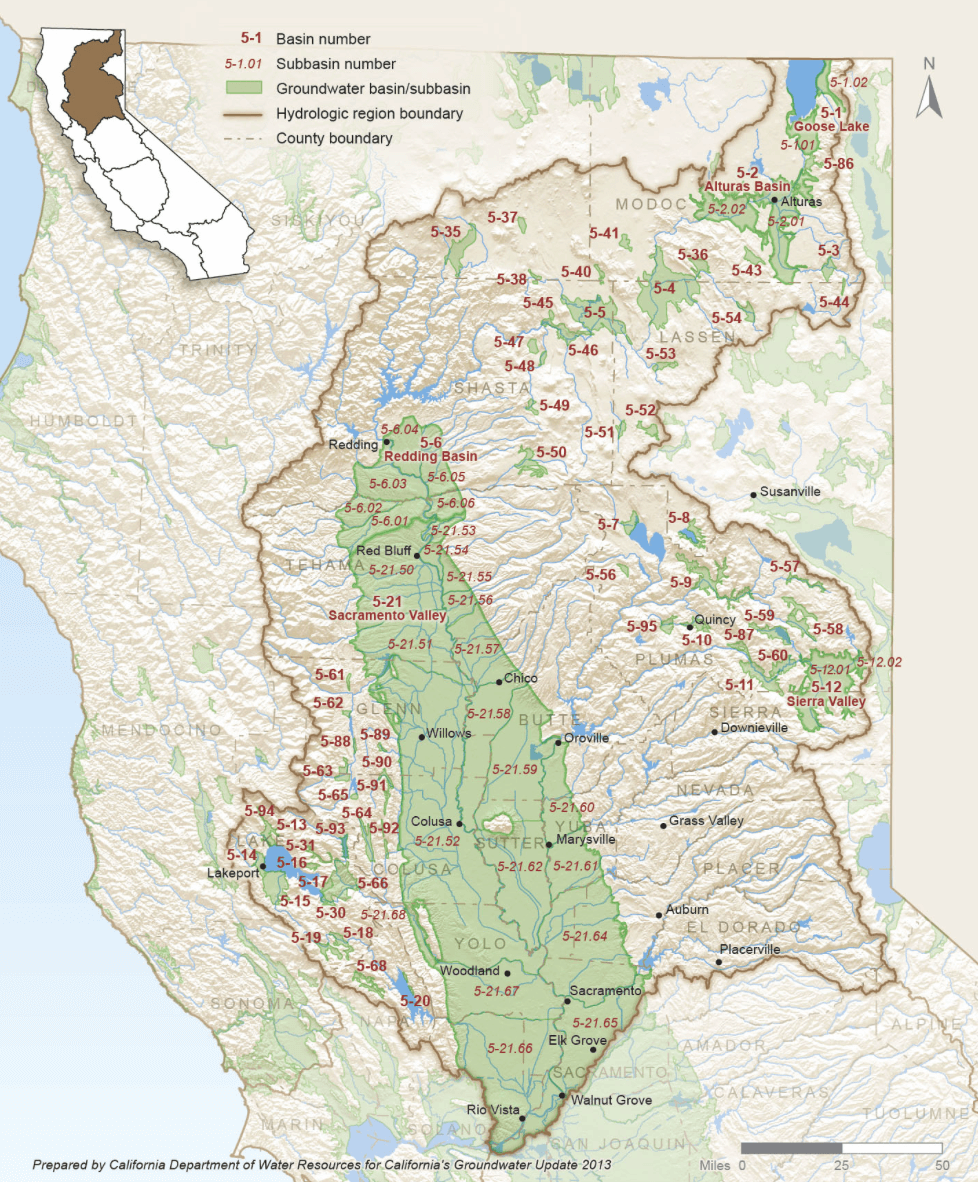 Earlier this week, the Department of Water Resources (DWR) conducted a webinar briefing on the recently-released California's Groundwater Update 2013: A Compilation of Enhanced Content for California Water Plan Update 2013 (Groundwater Update).
According to DWR, the goal for the Groundwater Update is "to provide foundational information to improve the statewide and regional understanding of groundwater conditions and management programs" and "help set the stage for future Bulletin 118 [California's Groundwater report] and California Water Plan updates, and help local and regional agencies plan for sustainable groundwater management by providing an on-going reporting of essential groundwater data, information, and analyses."
Read Article »
Water | Food | Environment
The Blog of David Guy
This blog explores the intersection between water, food and the environment - with a focus on the increasing challenges facing California and our efforts to manage and preserve our natural resources for present and future generations.
Visit David's Blog »